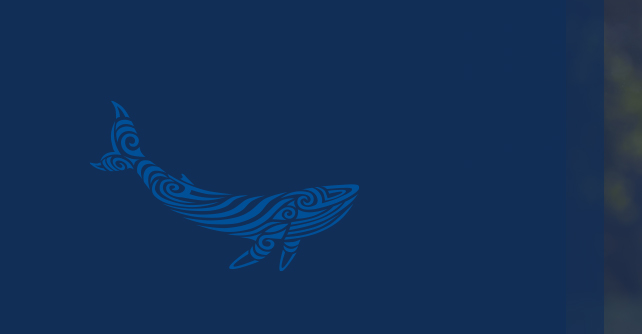 District 202F
Lower South Island
Lions District 202F welcomes you to our district webpage
Our Lions District covers the lower third of the South Island. Reaching from the stunning scenery of Stewart Island to the Magestic Mountains and Lakes of Te Anau , Queenstown and Wanaka, the highlands of the Maniototo , down to Balclutha and the Catlins of the South Coast.
There are 46 Lions clubs and approximately 1385 Lions serving their communities with a widespread variety of projects and service. We have City and Country clubs of varying sizes and age range. Some womens and mens clubs with more becoming mixed clubs.
In Invercargill we have 2 strong High School Leo clubs and 1 community-based Leo club in Wanaka.
Some of Lions Clubs projects cover Environmental such as Gore Pakekes Cardboard recycling centre, building and maintain bush walks and scenic areas. Enhancing our community facilities with BBQs, walking tracks, beautification with tree planting, and ongoing maintenance.
Community projects include, Supporting Ronald McDonald House, Hospice Southland and local St John Ambulances services. Making small clothes for prem babies and supporting the Neo natal unit at Invercargill's Kew Hospital. Purchasing Heart Defibulators and funding courses on their use. Clubs come together to clean the Hospice windows monthly. One club offers a fully equipped Dialysis caravan for rent. We also hold and support the annual Camp Quality Camp for Children living with Cancer in Queenstown.
For Youth we have Young speechmaker, Computer Capers, Peace poster and Lions Borland Lodge youth Leadership course. Many clubs offer scholarships for further education, or sponsor students to the Spirit of Adventure courses.
Catering for the Cavalcades, working on Gate duty at local shows and events, the ideas are endless
All carried out by our Lions so funds can be used in our Communities to make a difference to others.
District Governor - Dave Saunders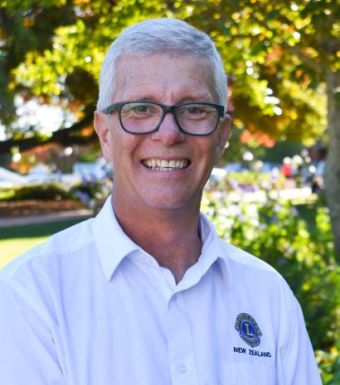 "Your Service- Drives Our Success"
I was born in Dunedin and spent the first 52 years of my life in Dunedin. I worked for 17 years at Cooke Howlison General Motors , part of this time was as a new car salesman. Also I spent 5 years as a Structural testing Engineer on shipping containers, combined with Coach building of insulated truck bodies.
I moved to Wanaka 14 years ago and meet my wife Ann when she asked me to partner her in a golf tournament out at Tarras. My wife Ann and I have been married for 13 years with a blended family of 5 girls and two boys and with a total of 18 grandchildren and 3 great grandchildren. I am semi retired now, but potter around mowing lawns around the town and repair ride-on and push lawn mowers as a hobby. Plus I spend a few hours at the local Green Waste depot.
I joined the Wanaka & Districts Lions Club in 2006 and became Club President in 2011/12 , Zone Chair 2013/15, Region Chair Zones 1 & 2.- 2015/16 and Global Membership Team Co-ordinator 2016/17. Also Heads up for Kids team member 2015/19 and Global Action Team 2017/19
My wife Ann has been a Lion since 2001 and was Club President (2016-2018) of the Wanaka Upper Clutha Lions club, Wanaka Leo Advisor (5 years), Cabinet member (5 years)as Information Technology News letter Editor, (Southern Flyer), plus Southern Region Child Mobility team member for 2016-2019 plus District Webmaster.
Both Ann and myself have done the Guiding Lion course in 2016 and a refresher course in 2019.

Hobbies
I enjoy playing golf with my mates , look forward to the visits of our children, who are spread over New Zealand, also in Australia and Taiwan. Ann and I love spending time with our grandchildren and great grandchildren.
I am a great connoisseur of the Visual Arts (TV), live theatre, dining and socialising with friends, motor bikes and all types of cars ( especially vintage) and doing the occasional trout fishing.
During this coming year as District Governor of 202F I look forward to seeing what the Lions of 202F enjoy what they are best at, "helping in the community".
I am particularly interested in seeing more Leo Clubs in our District and seeing our membership in 202F grow in my year by using the International President Choi's theme of" Diversity". Lions has become a big part of our lives and has given both of us the opportunity to meet so many wonderful people in New Zealand and around the world.
I am very proud to be a Lion and I am grateful that I have been given the opportunity to serve 202F District as your DG.

DG Dave Saunders
District Governor
Dave Saunders
44 Rata Street, Wanaka 9305
Phone: +64 3 443 7576
Mobile: +64 27 4437 576
Email: 202f.dg(at)lionsclubs.org.nz