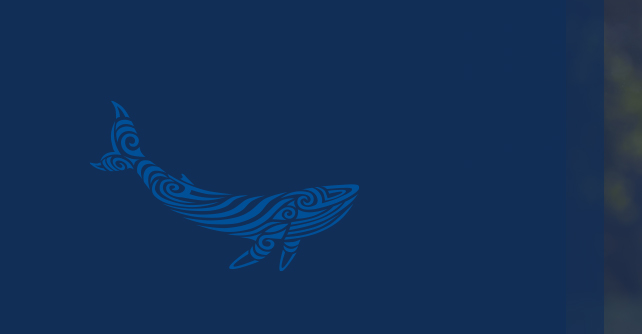 District 202K
Upper North Island and the Pacific Islands
Lions District 202K welcomes you to our district webpage.
Lions District 202K is the northern-most district of New Zealand and the islands of the South Pacific.
Our clubs vary in diversity and culture and are found in both city and rural areas. Most clubs have a mix of both men and women members although there are some that have men only or women only membership.
Club members carry out a variety of projects including book fairs, sausage sizzles and garage sales, fishing competitions, dog shows, collecting and selling firewood, car shows and even restoration of a memorial church. Funds raised have to be returned to the community and have been used to buy and install exercise equipment, walkways, a playground, community piano, electric BBQ's, a helipad and town clocks to name just a few of the countless items Lions clubs in our District have contributed over the last few years.
We are proud to serve our local communities and would love it if you could spare a few hours of your time each month to join us. Club members enjoy fellowship and friendship at meetings, projects and social functions and family members are encouraged to come along as well. If this sounds like something you would be interested in please contact us and we will put you in touch with your local Lions club.

District Governor - Brian McMillan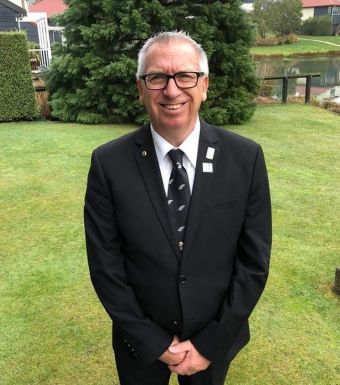 Theme: Invest l Challenge l Encourage
I am from the Lions Club of Ngatea on the Hauraki Plains nestled at the foot of the fabulous Coromandel Peninsula.
As Lions we are entering a new era, so every Lion and Club have their own unique story to share. This shows we continue to Invest in our communities with continuing service, so we need to Invest in our future. We must invest in our future leaders who show the passion and commitment to bring us all together in a much stronger way.
We are now faced with the Challenge to re-build and to unite in the bonds of friendship, good fellowship and mutual understanding. It is our Challenge to face this challenge head – on and turn these challenges into opportunities to deliver on our core principles.
We need to Encourage every Lion to share their stories of the good work Lions do, which shows kindness and compassion. I do Encourage every Lion to invite compassionate men, women and younger people to serve with us, by getting all our members involved, that they have opportunities to make our communities a better place. Kindness is our story; we are encouraged to embrace the continued support for our communities which ensures our service and kindness never comes to an end.
Let us now, Invest, Challenge and Encourage in our future where we can create the experiences that makes us all feel truly part of the movement to make our communities a better place.