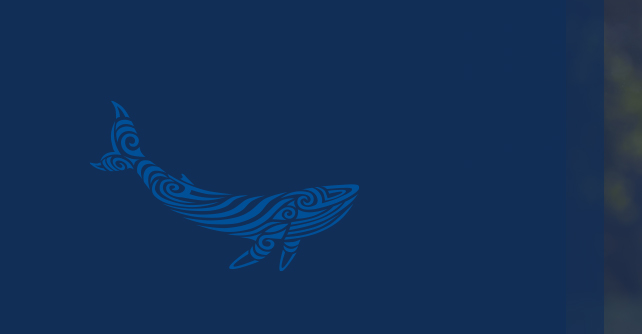 Every year each District, Multiple District, Regional Area and Lions Clubs International hold a convention.
The conventions include a Flag Ceremony, the Annual General Meeting, a Rededication Service, an evening function and partrners programme along with opportunities to hear speakers, attend workshop presentations and to meet and make new friends with other Lion members.
At the District/Multiple District Annual General Meeting you will hear reports on the prior year's financial results, the different Lions focus areas and have an opportunity to consider and examine new proposals.
Any Lions Member in good standing may attend and vote if they are a delegate of their club. Other Lions Members may attend the Annual General Meeting and even if they do not have a vote, they have speaking rights at the meeting. Lions Members are encouraged to attend all aspects of the convention.
Check out the dates and locations of the upcoming conventions below.
For more information contact mdconvention2024(at)lionsclubs.org.nz
Upcoming Convention Dates:
INTERNATIONAL
Melbourne, AUSTRALIA 21-25 June 2024
Mexico City, MEXICO 4-8 July 2025
Atlanta, Georgia, USA 3-7 July 2026
International Convention Website
ANZI PACIFIC FORUM CA7-2023
Christchurch, New Zealand, 8-10 September 2023
Bali, Indonsia, September 12-14, 2024
New Caledonia, September 2025
www.lionsanzipacificforum.com/
MULTIPLE DISTRICT 202
19-21 April 2024 Hamilton
DISTRICT 202D
23-25 February 2024 Hawera
DISTRICT 202E
15-17 March 2024 Blenheim
DISTRICT 202F
22-24 March 2024, Lawrence
DISTRICT 202J
5-7 March 2024, Ashburton
DISTRICT 202K
28-29 October 2023 Warkworth
DISTRICT 202L
9-11 February 2024, Rotorua
DISTRICT 202M
1-3 March 2024 Waipawa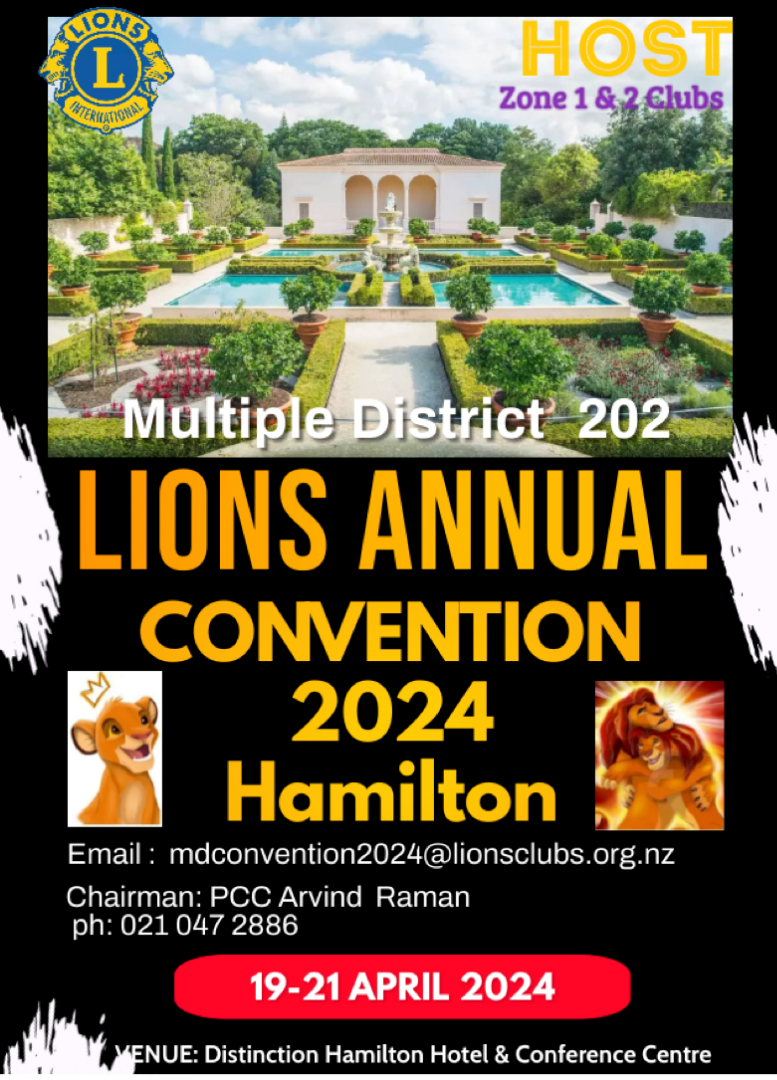 ---
The Flag Ceremony
This recognises the roots of Lionism and the historical associations built up since the beginning in 1917. It allows us to acknowledge the Lions from Countries other than our own who have a common goal with us as Lions.
The Saturday Night Function
Lions believe that they cannot get so bogged down with work that they miss the social aspect of Lionism. People who play together stay together.
The Rededication Service
This time allows us to honour those Lions who have passed away since the last convention and remember their very valuable contribution. Most of us have very special memories of the person or persons and to take a moment to recognise them for what they have meant to us as individuals or as club members is a very special and moving time.
It also serves the purpose of rethinking why we are Lions and in what direction we would like to see the District progress in the coming year.