Location Ngamuwahine Outdoor Education Lodge – Tauranga.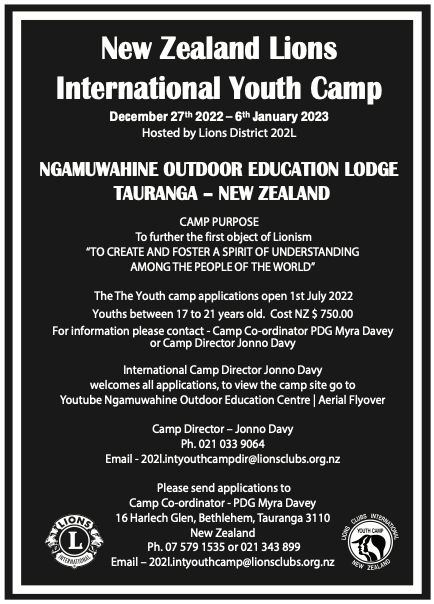 Age Criteria: 17 to 21 years of age.
Sponsorship: Participants must be sponsored by a Lions Club or District.
Language: Participants should have a minimum proficiency of the English language. This is the official language of the Camp.
Staff: Lions from within New Zealand may apply to the Camp Director to attend as a staff member.
Take a fly over the Ngamuwahine Outdoor Education Lodge Camp Site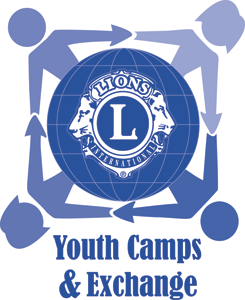 ALL applications open 1 July 2022.
Please contact your Youth Chairman for further details, or the District 202L Youth Camp Co-ordinator–PDG Myra Davey.
District 202L Youth Camp Co-ordinator
PDG Myra Davey
16 Harlech Glen
Bethlehem
Tauranga 3110
Tel: (021) 343 899
Email Myra
Camp Director
Jonno Davy
38 Mannering St
Tokoroa 3420
Tel: (07) 886 0867
Mob: (021) 033 9064
Email Jonno