Lions Quest Life Skills programmes are owned by Lions Clubs International and have existed in New Zealand since 1987.
Lions Quest programmes reach tens of thousands of young people in New Zealand, and millions of young people worldwide, every school day.
The Lions Quest programmes, developed by a partnership of Quest International and Lions Clubs International, include material resources and training in life skills education, character development, drug and violence prevention and learning through service.

Vision
A world that values and nurtures the development of caring, character, and responsibility in all young people.
Mission
To empower and support individuals and communities as they nurture responsibility and caring in young people where they live, learn, work and play.
Lions Quest programmes involve families and caregivers, school staff and the community in supporting the healthy development of young people.
The programmes' resources span the ages 5 through to 14 and aim to help children and young people develop positive behaviors such as self-discipline, good judgement, responsibility and the ability to communicate effectively and to resolve conflicts peacefully.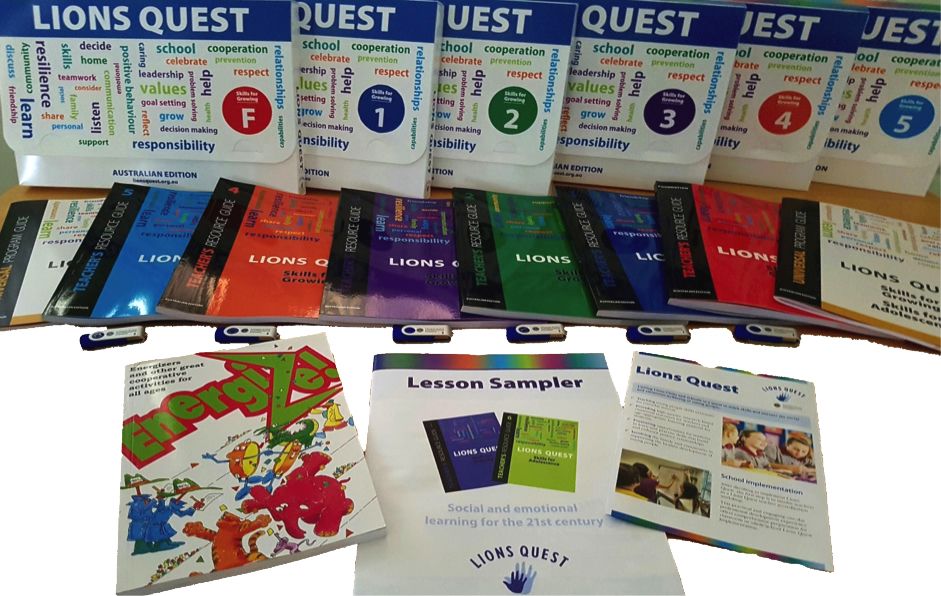 WHAT IS LIONS QUEST?
Lions Quest Skills for Living programmes promote strengths-based practice in schools.
It is a value based social skills programme that provides essential tools for teachers to create classrooms that empower students to develop confidence, to be connected in relationships, become actively involved in a range of life contexts and to become lifelong learners.
Lions Quest programmes link directly to the New Zealand teaching curriculum with a focus on principles, values and key competencies. The workshop includes strategies for successful curriculum delivery and behavior management. At the heart of the programme is the belief that young people are resources who can make a positive difference in the world.
The Ministry of Education New Zealand Teaching Curriculum recognizes these Key Competencies:
Managing self
Relating to others
Participating and contributing
Thinking – problem solving
Using language, symbols and texts
Lions Quest programmes have been working along these lines since its inception and continues to do so.
For more email, please email quest(at)lionsclubs.org.nz