Young Speechmaker Contest
The Lions Clubs of New Zealand offers youth from 17-21 years of age the opportunity to participate in a national annual public speaking competition. Entry is free and open to the public through their local Lions Club.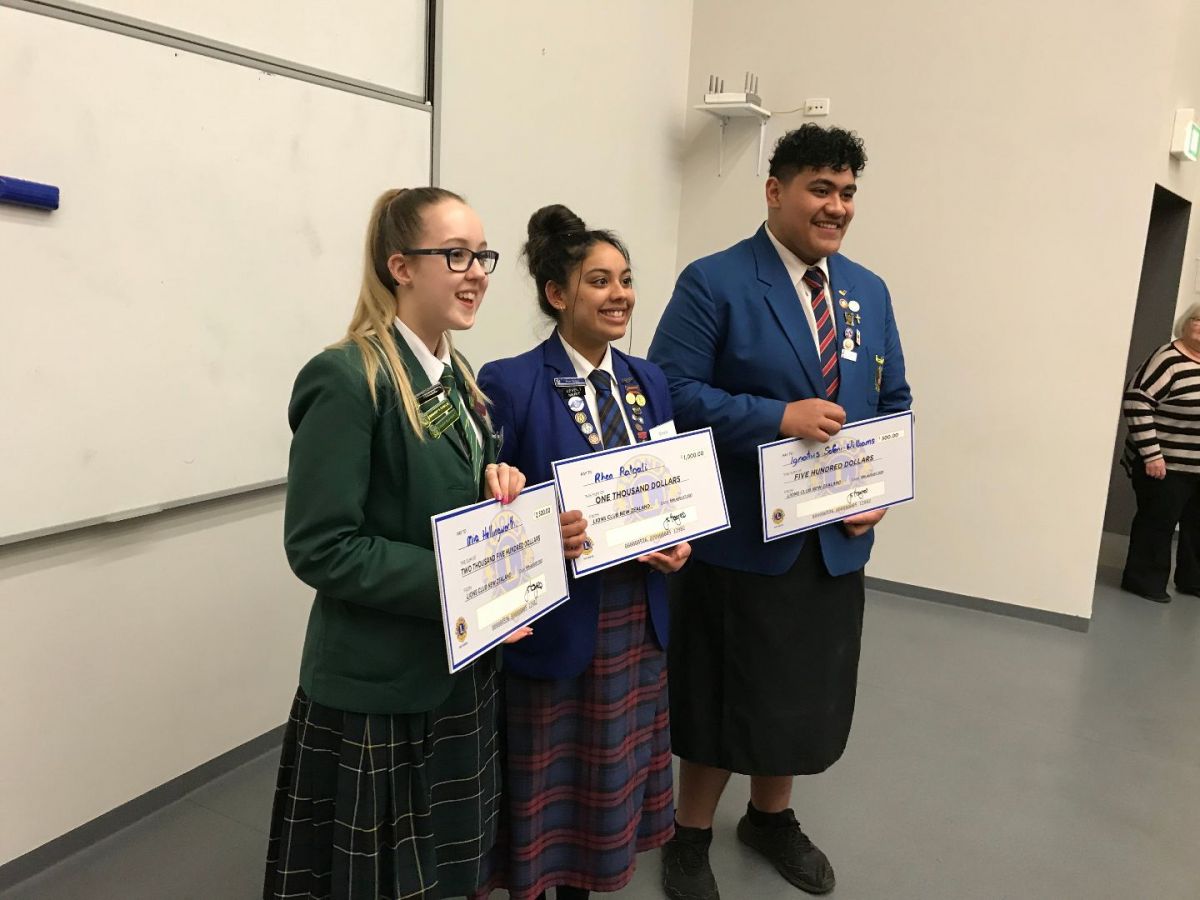 Winners of the 2021 NZ Lions Young Speechmakers Contest
2021 Results
Lions New Zealand Young Speechmakers Contest - National Final held in Wellington 14 August.
Despite it being a tough year for all Secondary Colleges, and Lions Clubs with Covid19 lockdowns and disruption, we had eight amazing young contestants come to Wellington from Invercargill in the South through to Hamilton in the North. They all did their Districts and sponsoring Lions Club proud with their conduct, their hard work and the great intellectual concepts presented in their speeches.
We were sponsored to use the Wellington Regional Hospital Training Centre and everything worked well.
The Judges were all external to Lions apart from our silent judge Jane Falconer from Wellington North. We had great support from local Clubs and all of the contestant party stayed at the Ascot Motor Lodge (thanks to Echo Bao for her help).
Overall, the speech standards were excellent as usual with the weak point (again) being the impromptu speech. This is a skill that still needs more work by all contestants and yet is the skill most likely to be used in the workplace. We will do more work in this aspect next year.
The Results
Winner Miss Mia Hollingworth, a Year 13 student from Verdon College Invercargill. Sponsored by Invercargill Host Lions – 202F. Mia intends to attend Otago University next year to study Law and Politics. She won $2,500.
Runner up Miss Rhea Ratgalli, a Year 13 student from St Kevin's College in Oamaru. Sponsored by the Waiareka Valley Lions – 202J. Rhea has aspirations in the medical or psychology areas. She won $1,000.
Third Mr Ignatius Sofeni-Williams, a Year 13 student from Francis Douglas Memorial College, New Plymouth. Sponsored by New Plymouth Pakeke Lions – 202D. He intends to be a teacher and won $500.
We intend to run this contest again in 2022, but are completing a review to make sure it is still relevant to our youth. Results of that review will be out later this year. If you receive a questionnaire, please respond – we need your feedback!
Images attached.
PDG Jack Hayes, 202M
MD202 Young Speechmakers and Peace Poster co-ordinator
Tel: 06 377 2911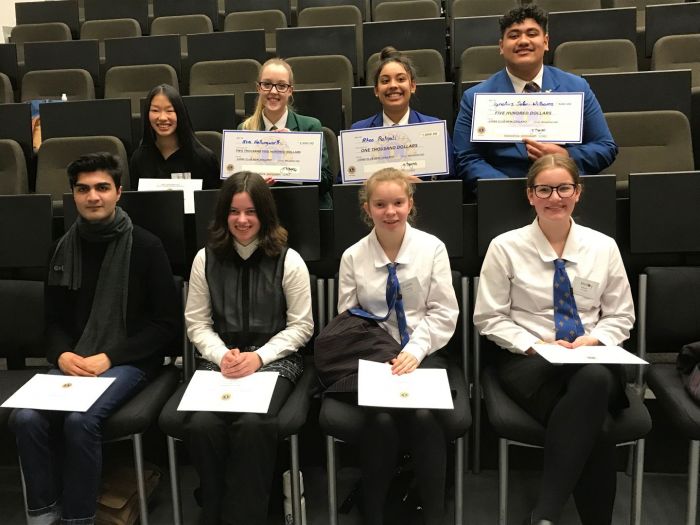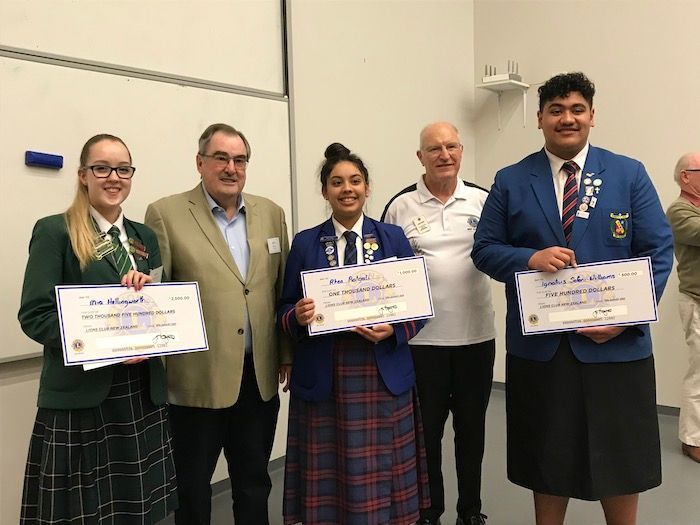 Example 2021 Downloads
Competition Rules and Application Form
District Briefing - Lions & Judges
For further information contact your District Youth Chair or MD Coordinator Jack Hayes
MD202 Coordinator – Young Speechmakers Contest
Jack Hayes
Masterton Holdsworth Lions Club
Tel: (06) 377 2911
Email: speechmaker(at)lionsclubs.org.nz