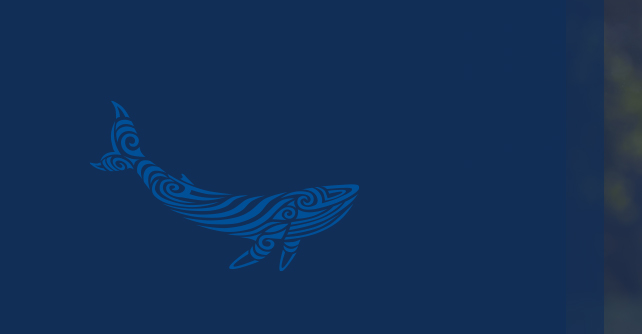 District 202D
Taranaki Region & Manawatu
Lions District 202D welcomes you to our district webpage

Our 202D district runs from Urenui in North Taranaki across to Ruapehu and south incorporating Wanganui, Rangitikei, Manawatu, and parts of Horowhenua to Foxton Beach.
We have 37 clubs with a membership of 1100, along with 3 Leo clubs in schools, providing a mix of opportunities for men, women, and young people to join. The 202D District clubs have varied membership options such as Ladies and Men's only clubs, and Ladies' and Men's mixed clubs.
Lions Clubs in our district are part of a global organisation with over 1,4 million members, incorporating 45,000 clubs in 208 countries. With the diversity of cultures and this large resource of members, Lions are able to achieve so much in the world every day.
There is an annual subscription to be part of a Lions club which covers administration costs and dues.
Community members and businesses which support Lions also sometimes become involved in projects, helping to make the community a better place to live, or serving those in need. This joint effort generates a lot of fun and fellowship which builds relationships between Lions and the community.
We are always looking to build our membership, so if you have an interest to serve and make a difference, please take the opportunity to contact a Lion in your community.
District Governor - Roy Price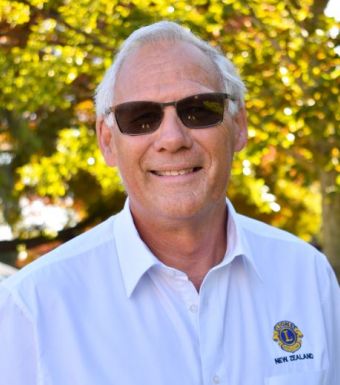 I was born in Hawera the youngest of five children, and spent my childhood growing up there attending Hawera Primary and Hawera High School. Sport has always been an important part of my life and throughout my teenage years I played various sports at both provincial and national levels.
On leaving school I moved to New Plymouth and joined the Architectural firm of Laurenson, Robinson, and Boon as an architectural draughtsman. I continued to play rugby for New Plymouth Old Boys, and captained the Taranaki Colts. It was in New Plymouth I met Lois and we married in 1969. After eight years in New Plymouth we decided to move to Palmerston North and did so with our young son Jared, and daughter Kirsten in 1975. Our second daughter Stacey was born soon after.
In Palmerston north I joined Walker Love Architects and later Gillman Partners, and began studying for my full Architectural qualification. After three years of city life we decided to move out into the country and in 1978 bought a small lifestyle holding at Whakarongo. The next few years saw my architectural studies put on hold while I spent my 'spare time' from work extending our very tiny home to fit a family of five, and raising bull calves to run as dairy bulls on our farm.
However, by 1987 I had my Architectural registration and then decided to form my own company. Hence Proarch Architects was started. These were busy years; growing my Architectural company, developing our farm and managing the small herd of breeding Hereford cattle we had, being on the Whakarongo school committee, coaching Junior rugby for PNHSOB, and fulfilling a number of responsibilities I had within our church. As well the weekends usually saw our son and I following the motorcross circuit with his Kawasaki, or pulling a horse float to equestrian events with our daughters.
Then in 2006 I joined Middle District Lions and a new phase of my life began. Initially it was the fellowship and camaraderie, along with the opportunities to roll up my sleeves and help others that attracted me to Lions. However, as time went by and I fulfilled various roles within the club, including Club President, I began to experience Lions on the National level. It was then that I began to realise the opportunities and challenge Lions offered to really be able to serve others, have a positive influence on communities, and fill requirements where they are needed.
In 2012 after our children had 'flown the nest' we moved to Palmerston North and soon after I retired from Proarch and my architectural life. By this time we had five grandchildren and I was 'Poppie' and became very good at all the things that 'Poppies' do. At this stage I also increased my roles within our church being on the Pastoral Leadership Team, the Overseas Mission Team, and a Lay Preacher.
Then in June 2017 I became 2nd Vice District Governor.
My path to District Governor has at times had its moments; however, it's also been hugely challenging, interesting and rewarding. And so I look forward to my appointment as District Governor in July, the new challenges that will bring, and the chance it will offer to further serve my District and the individual members within it.
My Theme is "Reaching out to…. This allows each club to build on that theme by incorporating words to fit in with their individual service projects, as well as linking in with the International Lions motto "We Serve". This is the reason why we are Lions, to serve individuals and communities locally, nationally, and internationally, and make a difference in people's lives.
District Governor
Roy Price
86 Te Awe Awe Street, Palmerston North 4410
Phone: +64 6 357 8783
Mobile: +64 21 245 2658
Email: 202d.dg(at)lionsclubs.org.nz