Wellington Regional Children's Hospital Playscape
By designerwebsites - Thursday 5th November 2020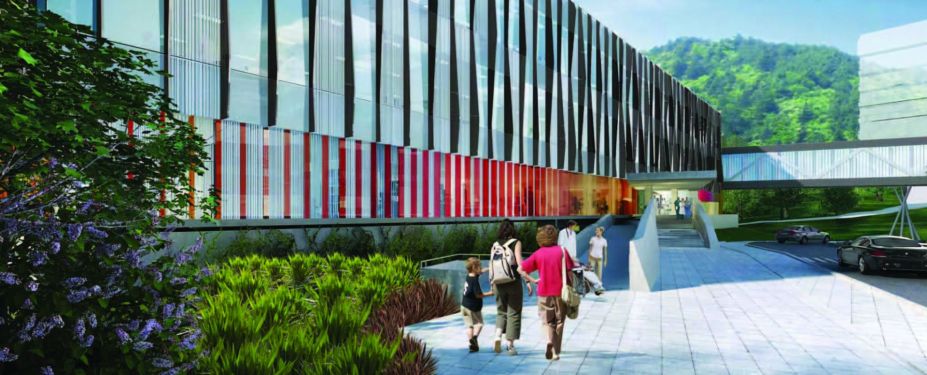 Only $1000 to reach target, the Lions Clubs of Districts 202M, 202D and the top of 202E have pledged $500,000 for the construction of a specially designed therapeutic playscape in the new Wellington regional Children's Hospital. Latest report on Facebook 4 Sept is just $1000 more is needed.
The Regional Hospital will cater for a wide-ranging area including the regions of Hawkes Bay / Manawatu / Taranaki, Wellington, Nelson / Marlborough. This is a demographic with a population of 900,000. The purpose built hospital will cater for children from 0 years to 16 years of age and employ 140 full time staff.
Over the past 12 months there have been 87,000 patient visits to the Wellington Regional Children's Hospital. Of these 7,200 sick children were admitted to the Wards, 34,478 visits to "Pediatric Outpatients" and 10,607 visits to the Emergency Department.
The therapeutic playscape that Lions have committed to fund is unique. Overseas hospitals are using 'playscapes' for various therapies which have proven to aid rehabilitation, increase emotional states, social participation and well-being. The facility will include custom-made equipment with special surfaces for special surfaces for sensory and developmental benefits. Play is familiar and reassuring for a child.
Furthermore the 'playscape' will use medicinal and native plantings bringing people back to nature. This natural and stimulating environment will provide open-ended play options to be creative and imaginative in their play. The facility will be a welcome distraction, bringing some aspect of their normal life for the child and their families.
Tags
Lions Clubs
New Zealand
Community
Helping
Together
Playscape
Wellington Regional Children's
Hospital