50 Years of Really Good Service!
By MDWebAdmin - Monday 18th March 2019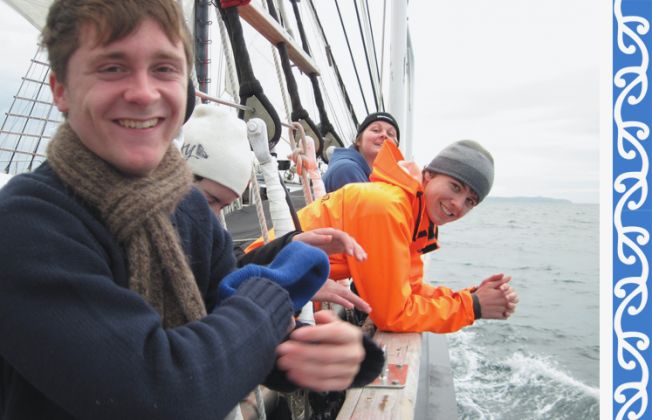 Warren Jones
The results of fifty years of continuous service to our community was proudly placed on show at our recent chartering anniversary celebration, held at Woodville Racing Club's course in the village. A time of tall tales and true, blended with great food and beverages, all set in an impressive display comprising four major projects that exemplify the club's outstanding strengths, vision and determination to really go that 'extra mile'. (Read our feature article in HB Today)
More than a hundred guests, past and present members and partners were treated to a full programme of activities, entertainment and opportunities to recconect, and enjoy the remarkable path our club has journeyed over this past half-century. One of our significant charity partners, Palmerston North and Region's Rescue Helicopter Trust going so far as to help set the opening scene abuzz with a real 'drop-in' visit. Pilot Lance Burns and Crewman Graeme Speirs were closely quizzed by guests as to how everything works, all opportunities to see our support really up close, and personal too.
Among the day's programme were an anniversary luncheon and displays representing our cornerstone projects, the 1991 'Lions 1' Personalised Number Plate raffle project, the (sadly) recently terminated well-regarded 'MoreFM Track and Tunnel' Adventure Walk through the rail corridor in Te Apiti - Manawatu Gorge, Suzuki Coast2Coast Motorcycle run and our current project igniting action to establish a Sleep Health Foundation to provide awareness and support for sufferers of this debilitating health predicament.
Around the venue photo displays captured a sense of pride in achievement all could enjoy as the club's works of years past were studied, discussed and new memories came to be shared as all enjoyed the cameraderie and warmth of the occaision.
Time out mid-afternoon saw those interested gathering at Woodville's Fountaine Square, where the 1916 legacy project was officially declared open. With the ribbon cut, Tararua District's Mayor, Roly Ellis, declared the new facility "a shining example of the sterling service Woodville Lions have given their community", before proceding to sample the first product to sizzle on the shiny plate of our new griller!
No celebration is complete without a good meal, and all were treated to some real country hospitality, not to mention some really welcome 'farmer-sized' servings from the carvery, too! Past DG Nalini, and DG Sam, both absent on Lions service, were well represented by First Vice DG, Rex Bullard and his wife Trish. As Lions we are very privileged to have such a strong team of members working to progress and nurture our club, and the community of Liions we enjoy. For our 50th anniversary night we were delighted to gift honorable recognitions for 50 years Lions Service to our two stalwart charter members, John Bradley and Alf Knight, handed from Past International President, Dr Jitsuhiro Yamada,by PDG (202K) Deirdre Bridge. Alf also received a special Award from PDG Nalini for service. We are very proud of the great works and efforts of both Alf and John; they provide us all with goals worth striving for.
Tags
Lions Clubs
Service
New Zealand
Community
Helping
Together