Leadership Development is critical to the overall success of any organisation, including Lions Clubs International. The Global Leadership Team provides the vision, guidance and motivation necessary to positively impact our association, assuring our position as the global leader in providing needed community service for many years to come.
Leadership Multiple District Coordinator:
Lynda Halverson
T: 027 294 8004
E: 202.glt(at)lionsclubs.org.nz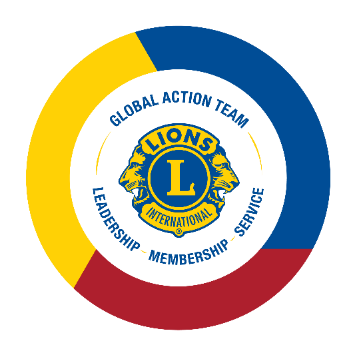 Lions Clubs International offer wonderful opportunities for our members to upskill and personally develop, so that we can serve our communities better.
We can serve with a feeling of pride and satisfaction on service well done.
We offer a wide range of topics face to face and via zoom, and even better if you have a topic that we don't cover we will look to see what we can do for you.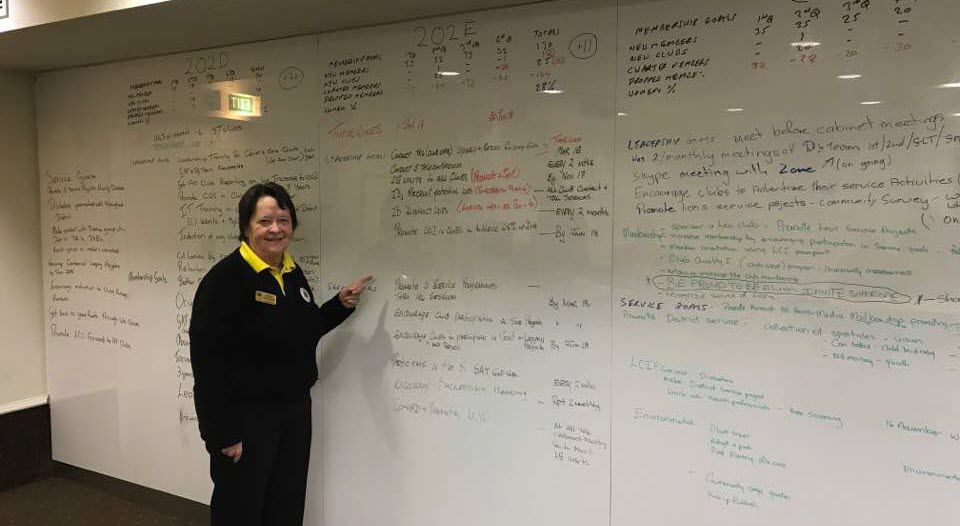 Leadership Calendar 2022-23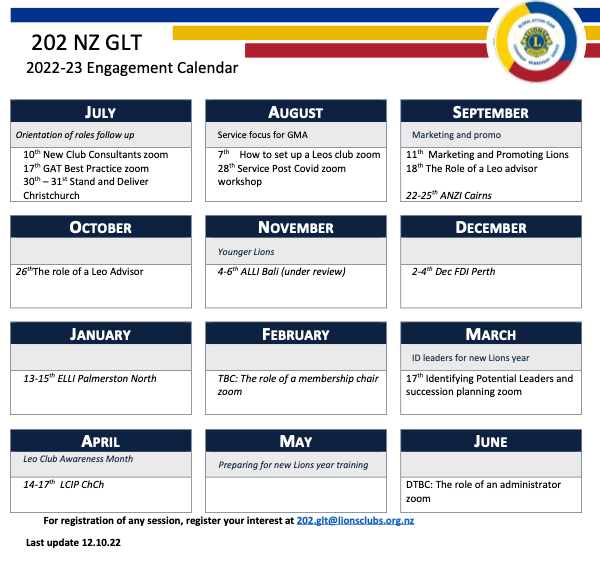 Elli January 2023
Download Elli Information sheet
Download Elli Accomodation Information
Download Elli Application Form
Presentation Skills
Stand and Deliver - A National course for those wanting to develop, learn and become more confident with public speaking. Let us know if you are interested.
Faculty Development Institute - An intensive learning for those wanting to advance their public speaking skills.
LCIP - An even more intense learning for those wanting to qualify as faculty for Institutes and other training.
Presenters refresher - A chance for our current presenters to maintain their skills with an annual zoom catch up.
Support
Certified Guiding Lions : An internationally recognised zoom course teaching Lions how to support new clubs and rebuild existing clubs.
Mentoring stage 1 & 2 : An Internationally recognised course teaching Lions how to effectively mentor.
General
Project Management: Upskill on ways to manage your club projects.
Other topics as the need arises.
Lions Learning Centre - A variety of online courses. https://www.lionsclubs.org/en/resources-for-members/resource-center/glt-toolbox
Other resources : https://www.lionsclubs.org/en/resources-for-members/resource-center/global-action-team-resources
If you would like to know more contact your Global Leadership Team Co ordinator 202.glt@lionsclubs.org.nz.