"Tamariki Ngaro" - Lost Children Are Remembered
By designerwebsites - Wednesday 15th May 2019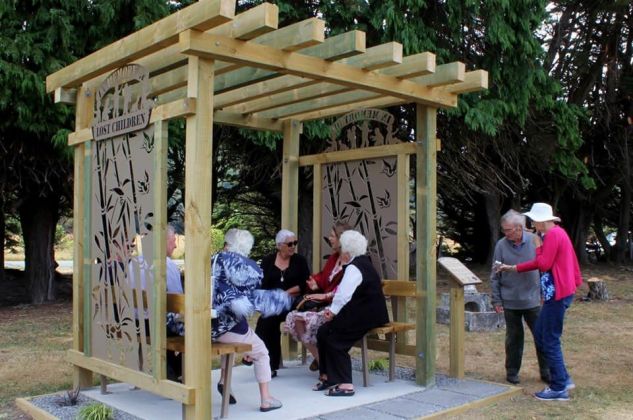 Glenys Hansen
In 2016, in discussion with Helen McNaught at the South Wairarapa District Council, Featherston Lioness Club members volunteered to establish an online database of the people buried at the Featherston Cemetery.
They discovered however first and foremost there was a need to identify and record all the babies and young children (under the age of 12) who were buried without any headstones or acknowledgement of burial site.
They were predominately buried under the large mature trees on the Western Lake Road boundary – however graves were now broken and unidentifiable by the growth of the trees over the years.
In its records dating from 1864 until the present day, the register of graves showed up to 420 children buried in that area with no certainty of which site belonged to which, hence the name 'Lost Children' for this project.
Featherston Lioness' trawled through the grave register and found graves for many of the "Lost Children", but there were many unable to be found.
We decided to establish a memorial at the cemetery for the children who could not be found, but are registered as having being buried there. The idea was to provide a space where family, friends and visitors could sit and reflect.
With contributions of time and resources from Featherston community members and businesses (and some from further afield), a beautiful pergola was built, and officially opened by SWDC Mayor, Viv Napier and Featherston Lioness Club President, Shirley, on Friday 22nd February 2019.
Tags
Lions Clubs
Service
New Zealand
Community
Helping
Together