SEARCHING LIONS NEW ZEALAND WEB SITE
To find information go to www.google.com
Type in the New Zealand Lions URL or copy this www.lionsclubs.org.nz
Followed by the information you seek.
As sample below, if for example searching for Conventions.* Even though Convention and most items are available from the dropdown menus on the Home Page Heading.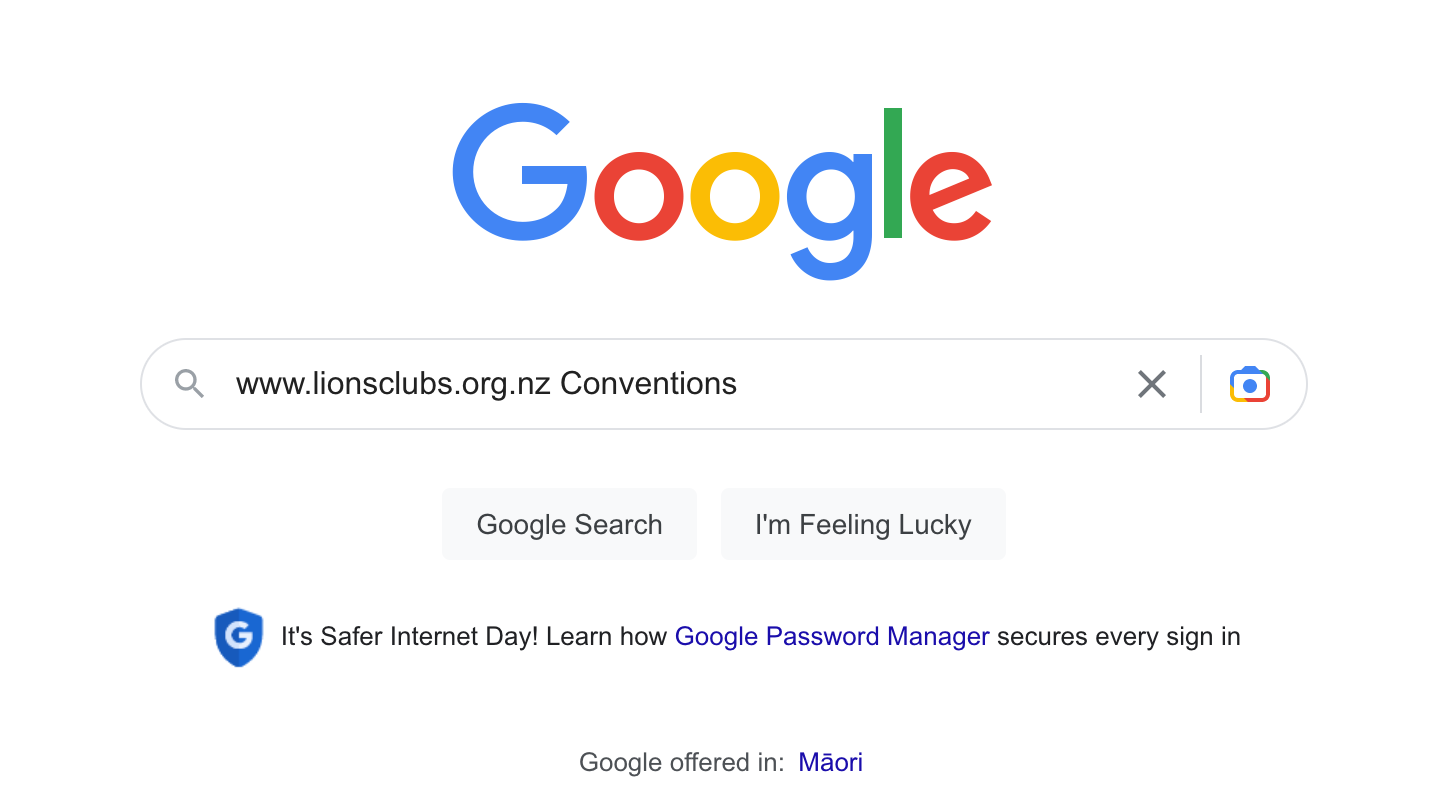 This will then bring up links to pages referencing Conventions.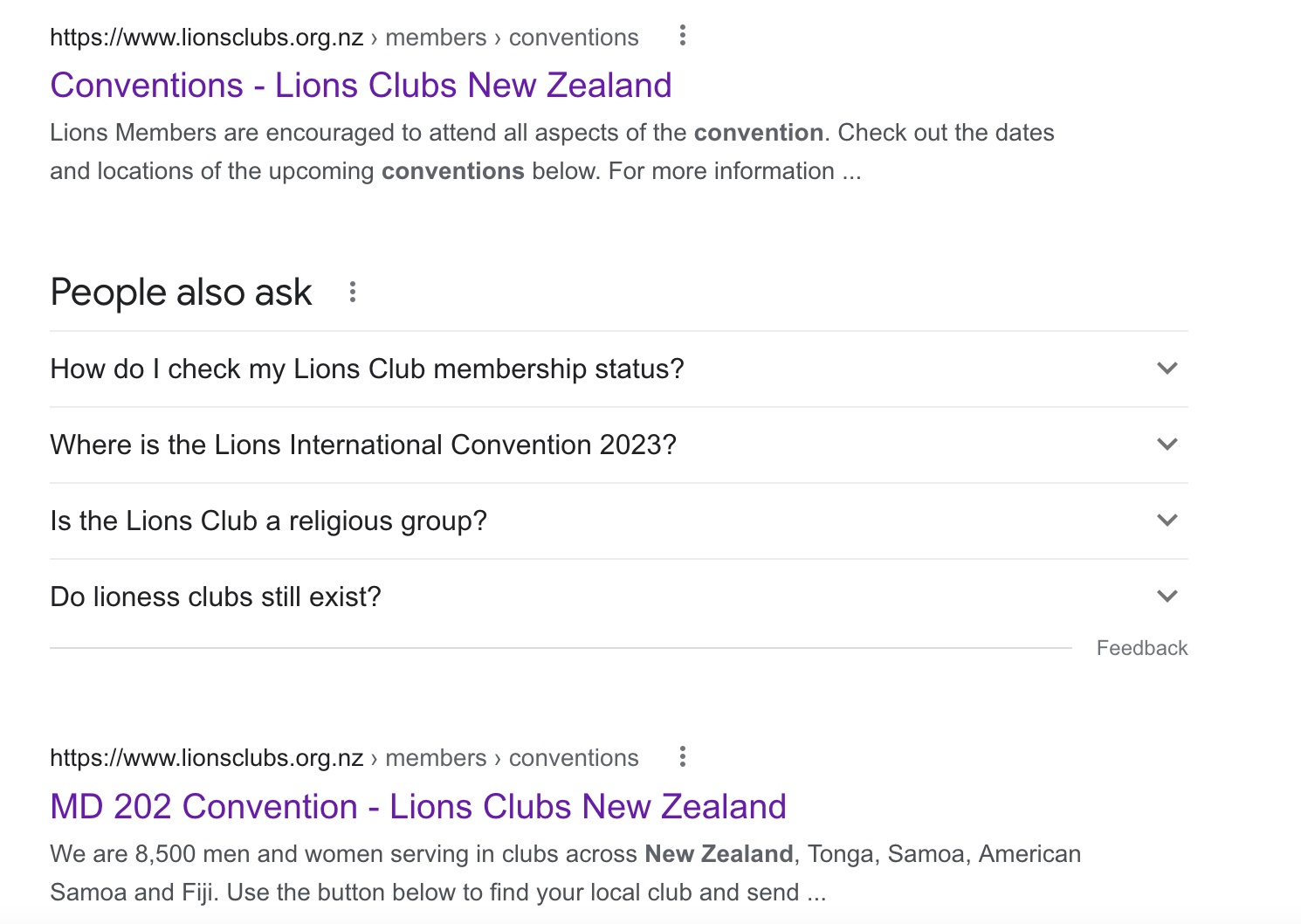 To refine your search for add the District eg "202K" and get this.

For a very detailed instruction on using Google search engine go to:=