Members of Lions Clubs New Zealand are entitled to receive discounts for the below products and services:
Lions Clubs members are entitled to a travel discount that they can use all year-round, except for 15 December to 15 January and Easter weekend.
Travel discount:
10% off any passenger fare
15% off any vehicle fare
One or two way trips
These discounts are available for all of our fare types including our lowest Saver Sail fare. You will also earn Airpoints Dollars if you enter your account number when you book.
Lions Clubs members need to use promo code (LIONSCLUB) when you book online www.bluebridge.co.nz/lionsclub or if you call 0800 844 844. This promo code will automatically give you your exclusive travel discount.

---
Subject to availability Lions Clubs members get a 20% discount off the "fully flexible rate" by entering the promo code "LIONS" when booking at MillenniumHotels.com
Plan your next escape NOW, 21 hotels in 14 stunning locations across New Zealand.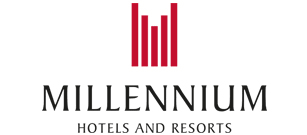 ---
In recognition of all the wonderful work Lions do in their local communities and New Zealand at large, Norsewear would like to offer all lions members a permanent 30% discount off all Norsewear products bought online at norsewear.co.nz just enter the code LIONS in the voucher section and it will deduct 30% of the total cost.
Thank you once again for all that you do.