Back in 1971, Ernest Adams created a special cake recipe exclusive to Lions – the cakes were moist, they kept for a long time, and they were delicious!
Lions Christmas Cake History
Back in the 1971 Mike Brooke, an energetic and visionary Lions Club member from New Plymouth, encouraged his fellow Lions Club members to sell Christmas Cakes made by his wife's uncle, a well-known baker in the city, as a Lions Club fund raiser at Christmas time.
Was it a successful project? Yes.
Was it a good quality cake? Of course.
Did they sell more than the local baker could supply? They certainly did.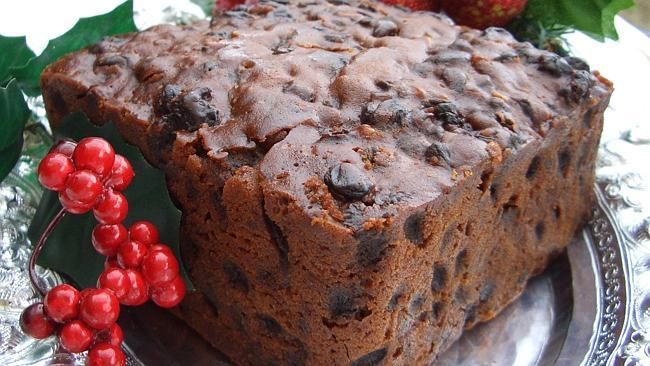 Enter Mike's friend, the Managing Director of Ernest Adams Limited, well known nationally as possibly New Zealand's premier baker. Together with his nephew Ralph, they prepared a still secret recipe, used to this day and available only to Lions Clubs: a high quality, very fruity, non-crumbly, delicious Christmas Cake. Moist. Delicious. Weighing 1.2 kilos nett. Two years shelf life. That's a Lion's sized, quality cake – at Christmas time enough for the whole family and much more. And the secret recipe still remains only with Lions Clubs.
With more than 350 Lions Clubs New Zealand-wide, Christmas Cake sales quickly escalated around the country, with annual sales rising to very large numbers: indeed, so popular have they become that New Zealanders have enjoyed tens of thousands of cakes every Christmas in recent decades.
Competitively priced, Lions Christmas Cake sales have, over the succeeding years, provided millions of dollars of charitable income to be used entirely for charitable purposes by Lions Clubs in nearly every community throughout New Zealand.
Lions Clubs Christmas Cakes continue to be a popular Christmas give-away for businesses, not-for-profits and others – ideal for Christmas gifts to employees, clients and friends.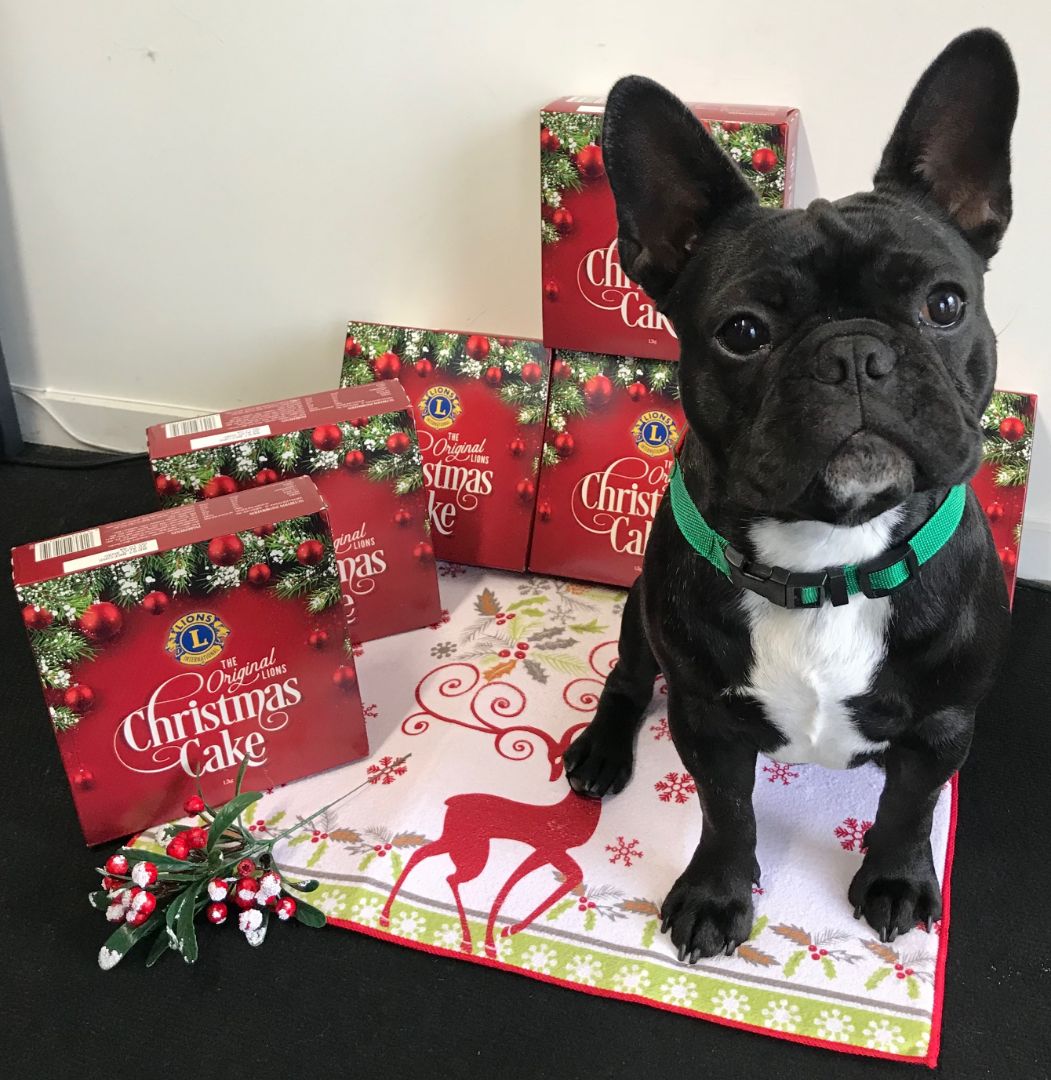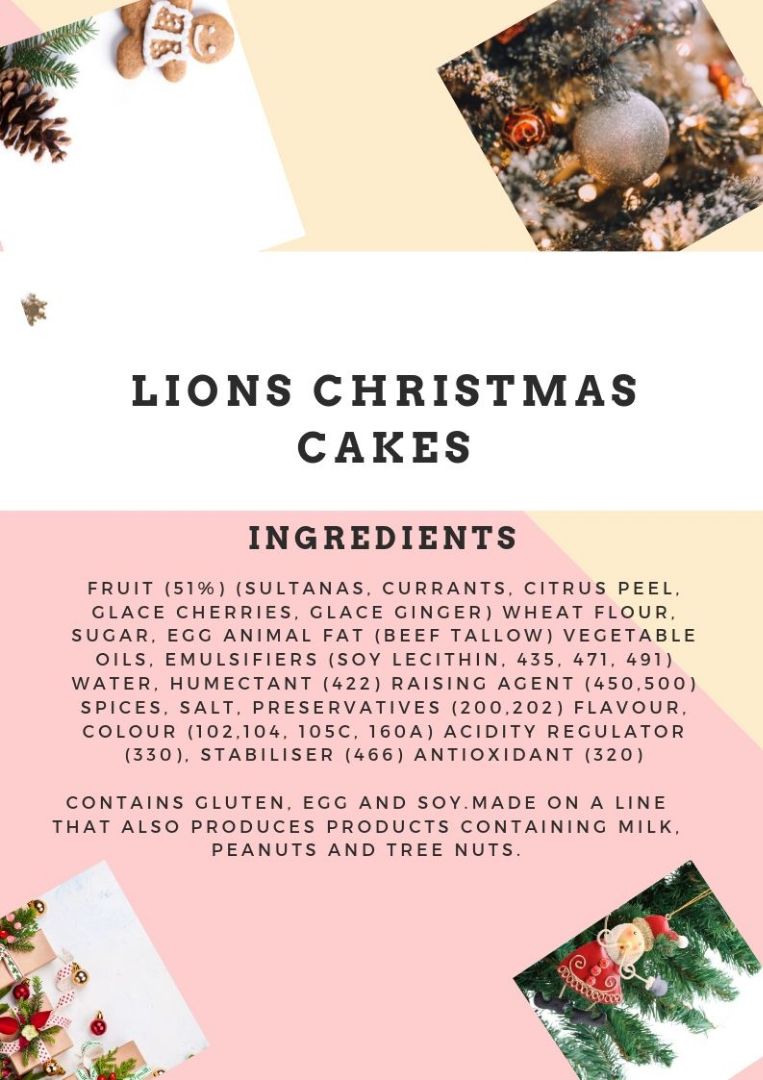 47 years on, Lions Christmas Cakes are still made to the much-loved original recipe and not sold anywhere else.
Over 50% Fruit – Tastes rich and fruity, and keeps well
Large 1.2kg cake – Plenty to share with family & friends
Great Value! – Premium quality for a competitive price
Minimum order quantity is 1 carton of 6 individual cakes
Lions Christmas Cakes are great value!
Lions Christmas Cakes are still made to the original recipe that was developed by Ernest Adams especially for the Lions fundraiser. The packaging has been freshened up, but nothing else has changed. Millions of dollars have been raised over the years—and it has all gone back to the clubs and the community projects they support.
"We have developed a quality product that has been tested by time, specified in the Lions name with all proceeds going to charity. Each individual Lions Club decides what charity they are going to support from the proceeds" specified Lions Christmas Cakes project founder Mike Brooke back in the 1970's. This policy remains a hallmark of the annual Lions Christmas Cakes project.
To order online use one of the following links:
Lions Clubs click here to order
Businesses and other not-for-profit organisations click here to order
Lions Clubs - click here to downoad our Christmas Cakes promotion guide